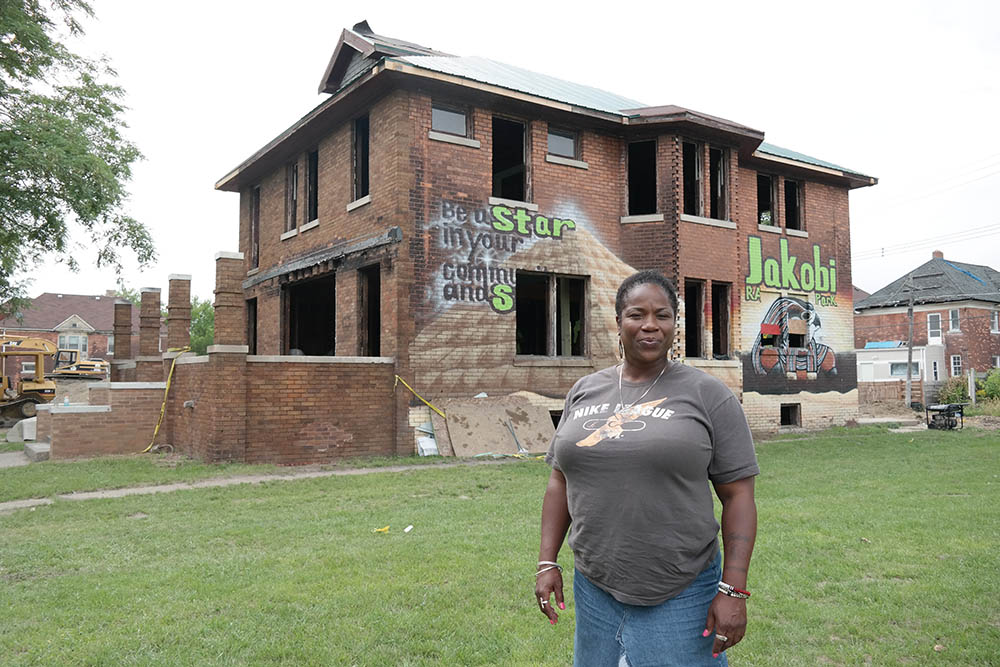 This is an excerpt from a story on WXYZ Detroit. For the full story CLICK HERE
HIGHLAND PARK, Mich. (WXYZ) – When it comes to giving children a real chance at success, it takes a village.
In Highland Park, there is one. II's called The Avalon Village it's growing more and more every day.
"The Homework House is a home away from home, a place where they can eat. If they need to take a bath, shower. If they're having hard times at home. Like,  maybe the gas, the lights, water is cut off, they can come here," says, Shu.
The Homework House is a place for children to be educated, encouraged and get their basic needs met. This home will be their haven.
Mama Shu had a vision. She was patient. She had a plan, and she had faith…..
Again, this is an excerpt from a story on WXYZ Detroit. To read the full story and watch the video CLICK HERE