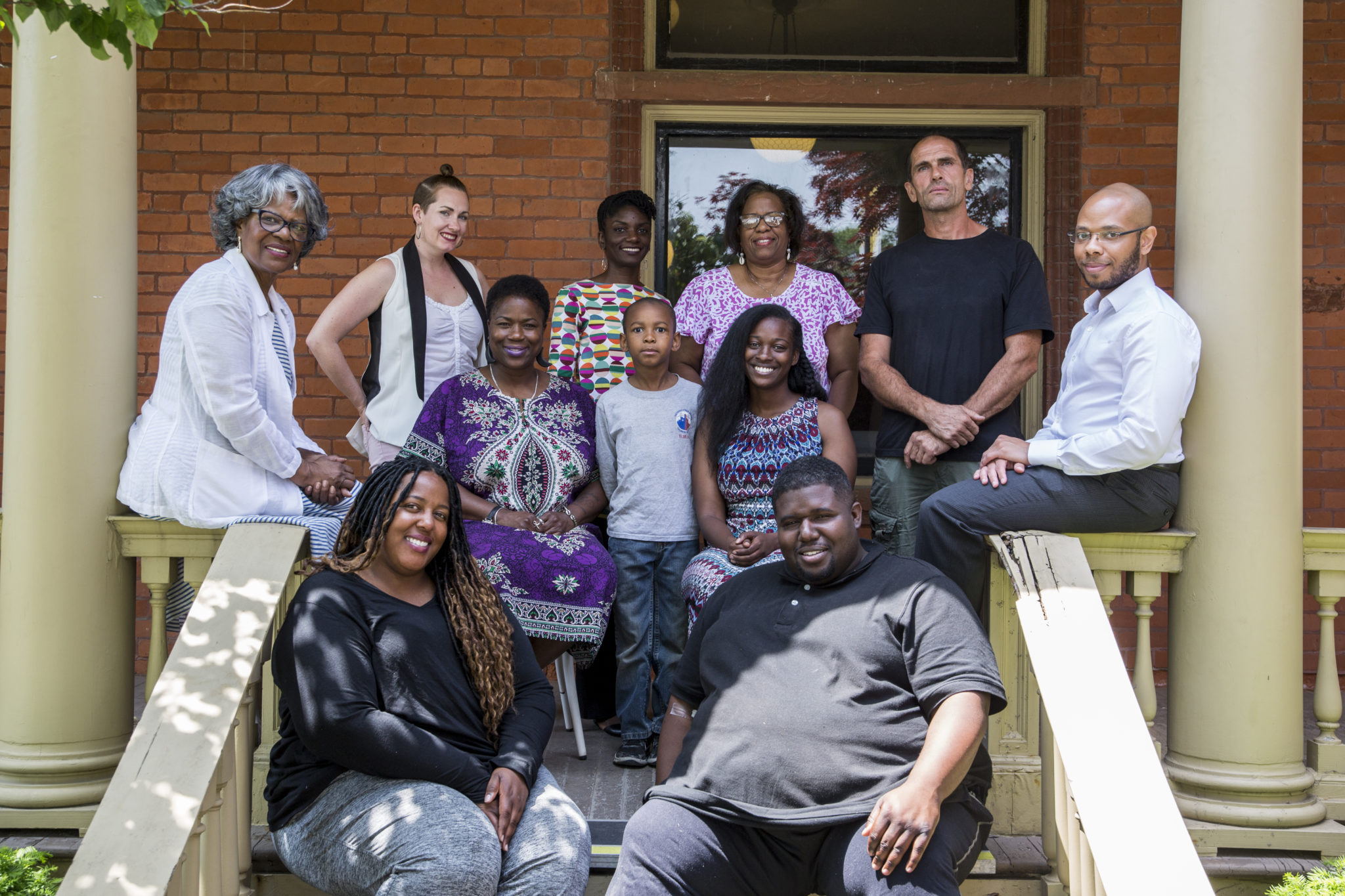 12 neighborhood innovators from across the city will participate in inaugural cohort of fellows
FOR IMMEDIATE RELEASE
Detroit, Mich. (26 July 2018) – The New Economy Initiative is launching a new talent development program, the Detroit Innovation Fellowship (DIF), that is designed to promote and invest in social entrepreneurs and innovators who are leading projects to strengthen neighborhoods in Detroit, Hamtramck, and Highland Park.
Twelve social entrepreneurs representing nine projects have been selected to participate in the inaugural DIF cohort. The 2018 DIF fellows will each receive a stipend award ($10,000 per project) and yearlong access to a suite of professional development and mentoring opportunities. They will also convene quarterly to discuss challenges related to their work and opportunities for collaboration. The Urban Consulate, a national facilitator of conversations about making cities better, will serve as NEI's partner in coordinating DIF cohort convenings and professional development opportunities.
"The Detroit Innovation Fellowship is a natural outgrowth of our work to build an inclusive network of support for entrepreneurs in Detroit, Hamtramck, and Highland Park," said Pam Lewis, NEI's director. "Innovation is happening at the neighborhood level, and more growth opportunities for social entrepreneurs like those represented in this fellowship are needed to ensure the success of our regional economy. They're on the front lines in their communities, and we're proud to support and reward their work.''
The 2018 Detroit Innovation Fellows are:
Chase Cantrell, founder of Building Community Value Detroit, which teaches residents how to buy, rehab, and maintain neighborhood real estate
Beverly Frederick of the Stahelin Avenue Project, which engages residents in neighborhood clean-up and green space revitalization efforts in northwest Detroit
Jaylyn Spencer-Harris with Alex Fluegel, co-founders of Detroit Mama Hub, which connects Detroit moms with resources and a network of support
Shamayim "Shu" Harris, founder of Avalon Village, a multi-block sustainable eco village in Highland Park
Timothy Jackson with Nicole Lindsey, founders of Detroit Hives, which uses repurposed vacant lots to promote honey bee conservation and farming
Phillis Judkins, chief executive officer of North End Neighborhood Patrol in Detroit, which trains residents to help patrol their neighborhood, and 4WardPhoenix, a youth program that teaches youth small business skills
Jackson Koeppel, executive director of Soulardarity in Highland Park, which is working with residents to build a just and equitable energy system, starting with the installation of solar-powered street lights
Joe Marra with Samoy Smith, co-founders of Creating Space Detroit, which transforms vacant lots into pocket parks in northwest Detroit's Bagley neighborhood
Rebecca "Bucky" Willis, founder and director of Bleeding Heart Design, which is using human-centered design, architecture, and public art to rebuild Northeast Detroit's Lindale Gardens neighborhood.
Learn about each of the 2018 DIF fellows at DetroitInnovation.org. Photos of the winning 2018 fellows are available here.
DIF is another step in NEI's increasing focus on building greater networks of social innovation at the neighborhood level.
"Residents across Detroit, Hamtramck and Highland Park have long been working to address challenges in their communities in creative, collaborative ways,'' said Lewis. "But these social entrepreneurs often lack the connections, exposure, and investment that can elevate their work and create more opportunity in their neighborhoods. DIF is one more way NEI can help established neighborhood leaders continue to make a difference."
"We love that NEI recognizes the value of neighborhood-scale innovation projects in Detroit and is investing in residents who are leading them," said Claire Nelson, founder of the Urban Consulate. "We're excited to support the fellows and connect them with a wider network of innovators in Detroit and other cities."
NEI identified its 2018 DIF fellows through a process that involved quarterly community listening sessions co-hosted by Issue Media Group, publisher of Model D. Listening sessions were held in neighborhoods across Detroit, Hamtramck, and Highland Park, and engaged residents were invited to share stories of "homegrown innovation" taking place in their communities. Having learned about dozens of people leading projects to improve the health, safety, and economic vitality of their neighborhoods, NEI invited 12 people to participate in DIF whose projects were established, met a community-specified need, showed a track record of community engagement and collaboration, and addressed community challenges in novel ways.
The yearlong Detroit Innovation Fellowship cohort will run through May 2019.
About the New Economy Initiative
The New Economy Initiative (NEI) is a special project of the Community Foundation for Southeast Michigan that's working to build a regional network of support for entrepreneurs and small businesses. Its mission is to grow an inclusive culture of entrepreneurship in southeast Michigan that benefits all residents and strengthens the regional economy. Since 2007, 13 foundations have contributed a total of $159 million in support of NEI's work with entrepreneurs and community innovators. Learn more at http://neweconomyinitiative.org/.
About the Urban Consulate
A winner of the Knight Cities Challenge, the Urban Consulate launched in 2016 as a network of parlors for urban exchange. Since then, Urban Consulate has hosted more than 150 conversations in Detroit, Philadelphia, and New Orleans to bring people together and share ideas for better cities. Learn more at http://www.urbanconsulate.com/.
###
Contact:               Heather George, 313 832-2210,  248-417-5773 (mobile), hgeorge@loviogeorge.com
Nichole Christian, 313-832-2210, 248-250-0669 (mobile), nchristian@loviogeorge.com